ABB IRB-140 anthropomorphic robot
with IRC5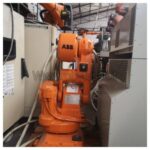 Specifications:
Used Robot ABB IRB-140, tested.

IRB 140 model

Payload 6 Kg

H-Reach 810 mm

Controller IRC5

Teach Pendant 

Warranty
Applications:
Handling materials

Assembly

Arc Welding
Cleaning/spraying
Tending machine
Deburring
Packaging
ABB IRB 140 is a robot with 6 interpolated axes, small and fast allow to reduce the time of production.
Maximum payload is 6 Kg with a H-reach of 810 mm; It can be installed on the floor, to the wall or suspended, keeping 360° of rotation of the axis1.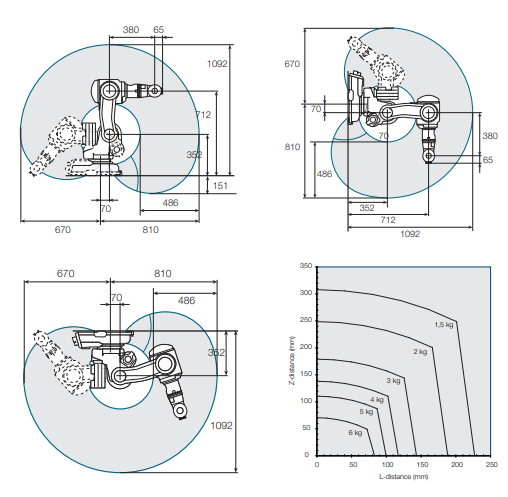 IRC5 controller is the fifth generation of ABB unit controller, for this reason is the landmark of robotics in control unit technology.
The programming language of all ABB systems is "RAPID", easy, intuitive and at the same time sophisticated.