Another used anthropomorphic Fanuc robot M16iB has arrived in Erregi 2 Industriale headquarters to be overhauled and checked.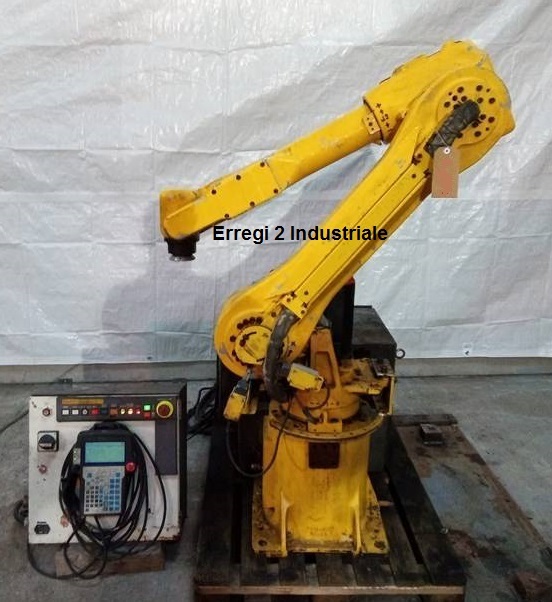 All our anthropomorphic robots and robotic cell are carefully inspected before pick up. Some anthropomorphic robots are rejected because they do not pass our initial evaluation test or for too high working hours or for the harsh environment in which they were used or for any damage that makes them unreliable. Other anthropomorphic robots, on the other hand, at the moment of inspection, pass the pre-selection of our technicians and become part of our large "robot family".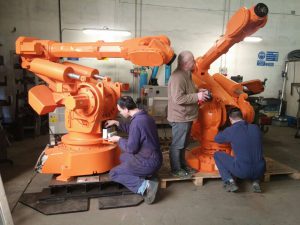 When the anthropomorphic robot is overhauled, refreshed and put into operation, our painter comes into action and he  make a restoration and an aesthetic rejuvenation of the newcomer!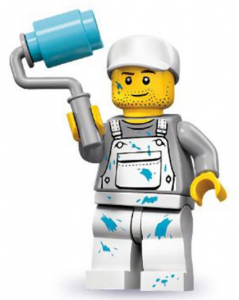 And so, robot is ready to be CUSTOMIZED BY US and integrated into a robotizedcell, guaranteeing fidelity and industriousness to those who choose it for the rest of their lives!